So, I've noticed that I've lost my teeth in at least three of my dreams as of late. I don't know what it could possibly be trying to tell me.
Also, the following picture came to me via Facebook. It's not my own creation, but it's sure worth a look.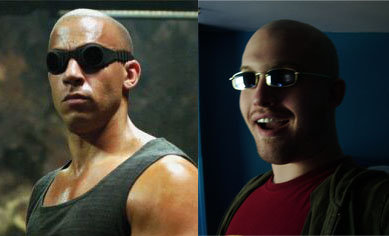 I don't remember where I've seen the one on the left. The one on the right is a classmate from High school.