It's Halloween. Almost, anyway. Two days. Bridget is excited because she gets to be the one who gives out treats to kids. Little does she know, she'll be the crazy lady who gives out poisoned treats to kids. Shh, don't tell.
In the mean time, I've been making my Halloween decoration. Yeah, one singular, decoration. Because that's about as festive as I get. Here it is: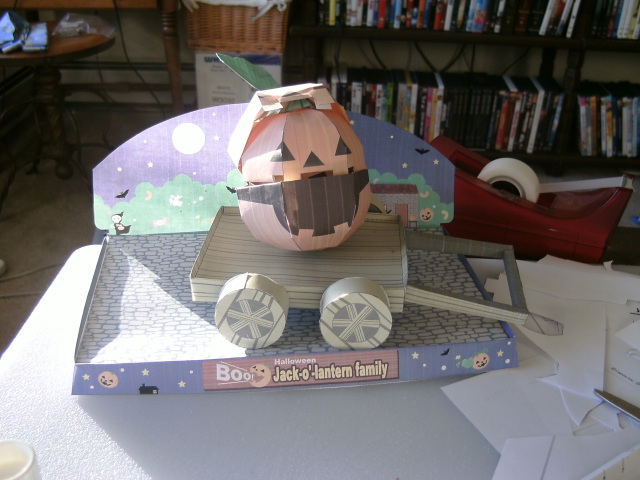 As you can see, these are ancient Russian Matryoshka Pumpkins. Great for jack'o'lanterns. Not so great for pumpkin pie.
In case you couldn't see them: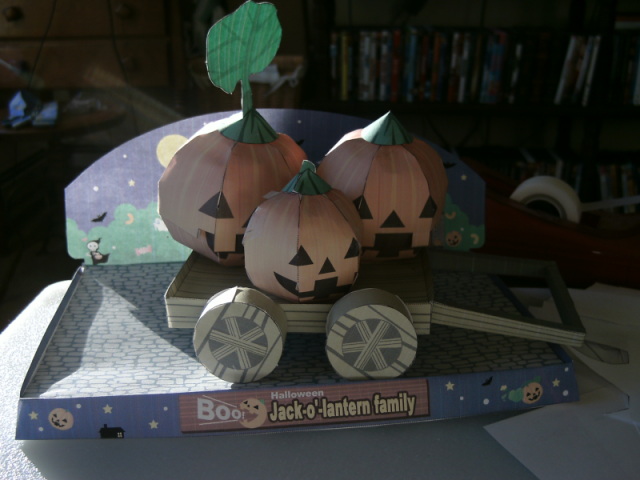 Oh, did I mention that's all paper? 10 sheets, to be exact.