This is what I think all topless bars should be like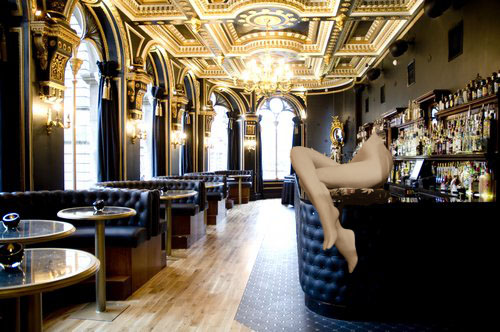 And speaking of topless bars, I think I like the "Before & After" idea from Jeopardy and Wheel of Fortune.
How did I get from topless bars to Before and After? I was thinking that a good name for a high-class topless bar (as oxymoronic as that sounds) would be "Topless Bar None".