So, we went to Ikea last weekend to get something to go around the entertainment center. I just finished putting the last piece up today. Take a look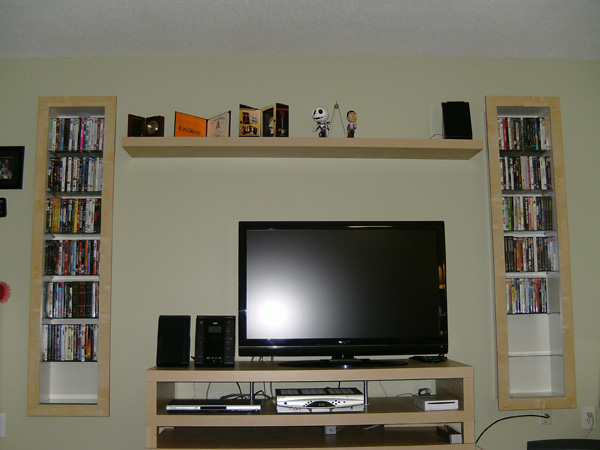 Here, you can see the main idea. Our DVD cabinets hang from the walls, a shelf hangs from above, and the main table contains all our entertainment devices.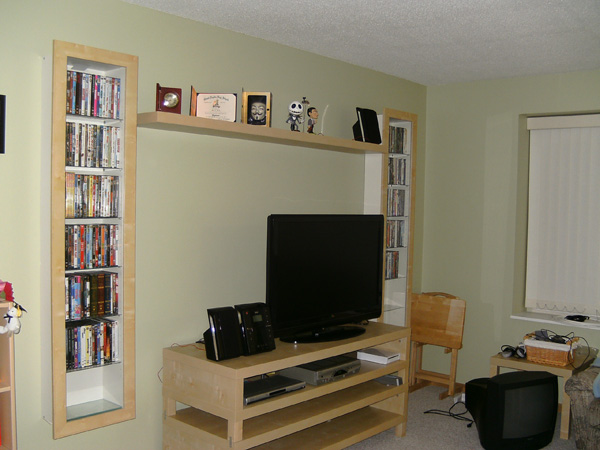 You can see the end table we bought at the same time in this picture at the end of the couch
And here's the full view, with the new coffee table in the middle of the room.
Notice how everything matches? Eh? Eh?! It even goes with the hardwood floor (not pictured)! And the stools we bought last week!
Shop class sure came in handy! I knew exactly how to curse when the nail when through my third and fourth knuckles!
Ikea: What doesn't kill you makes you stronger!