I know I haven't written on here in quite a while. Hopefully I will be writing more as it gets closer to the wedding. As of right now, we have less than 300 days to the wedding... in fact we have 297 days! I'm not freaking out yet, but talk to me in about 200 days.
So you're probably wondering about "grassy shoes". I have a couple of pictures to show you. The first is a picture of where the wedding is going to take place. It's going to be in the little town of Truman at the local bed and breakfast, The Whitler's Lady.
The front of the Whitler's Lady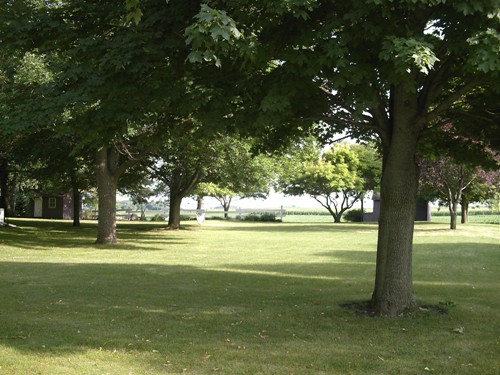 This is where the wedding is going to take place
As for the shoe part. I had my wedding shoes custom made. I decide long ago that I wasn't going to wear high heels. They are not me and they don't mix with outdoor weddings. I am going to be comfortable for my wedding and this is one of the ways I can be. They are Converse (A.K.A. Chuck Taylor's). I made them myself on the converse website. I decided to follow in the footsteps of my brother Andy and my future sister-in-law Breezy.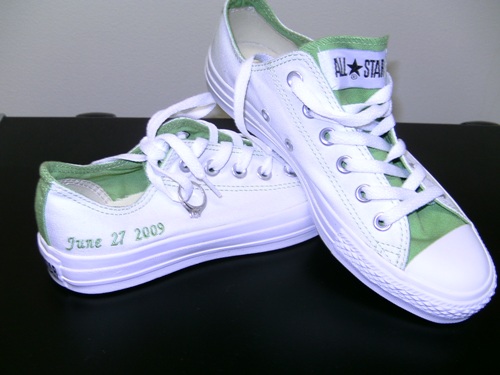 Yay Shoes!
Shoes and my ring
If you look closely you can see our wedding date embroidered on the side. I hope these will be a conversation piece for years to come!